Congratulations to Jaime Hammer; November Golden Apple Award recipient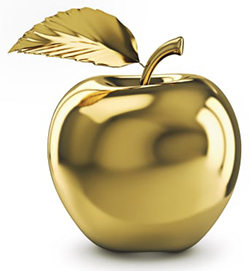 ---
The K-12 Foundation celebrated the November Sherry Dailey Golden Apple recipient - Jamie Hammer
This is what her peers shared:
Mrs. Hammer is extremely dedicated to Jamaica.
She goes WAY above and beyond every single day and a lot of what she does goes unnoticed.
She is a champion for her students and will stop at nothing to give them exactly what they need.
She is a teacher leader on campus and strives to make Jamaica the best for students.
Mrs. Hammer is my go to, she inspires me to work hard for all students.
Mrs. Hammer is knowledgeable and is an advocate for our resource students. She mentors teachers and leads PD with passion for all teachers and students.
CONGRATULATIONS Jamie!!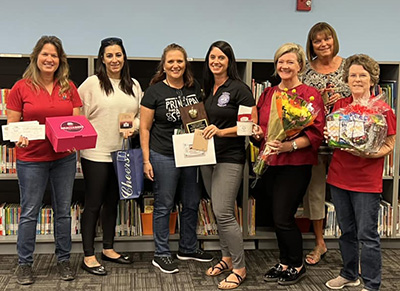 Pictured from left to right: Amy Sugamele and Jana Stump, K12 Foundation Board Members; Jennifer Black, Principal Jamaica Elementary; Jamie Hammer, recipient; Christie Olsen and Monica Hall, K12 Foundation Board Members; and Cinda Ross, Community Sponsor Alex Ross State Farm.